Family Day Care Pakenham – Child Care Centre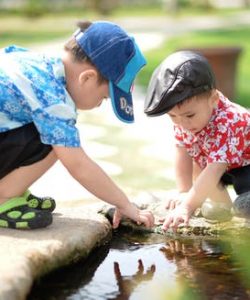 Every parent wants to make certain that they are choosing the right day care centre for their child. If you live in Pakenham, you can rely on the family day care services offered by First Idea Family Day Care. As a licensed day care facility, we have been serving the residents across Pakenham and offering the best in child care. Our staff members work collaboratively with the children and help them accomplish the development goals.
Reasons To Choose Us:
Stimulating Environment:
We have a spacious, stimulating family day care environment where your child learns, play and interact with other children. Our classrooms are highly spacious, properly ventilated and stuffed with age-appropriate learning materials. We also have a large outdoor play area where your child can play and have fun with similar age group children. Our entire facility is designed keeping the cognitive and academic development of your child, so you can rest assured that your child grows into a responsible individual.
Dedicated Staff Members:
We employ educators and caregivers who are trained and qualified in child development. Our family day care service maintains a  student to teacher ratio to ensure that every child gets more attention and supervisions. We also provide educators and caregivers with regular training which will greatly help them keeping your child engaging and comfortable the whole day.
Flexible Learning Programs:
Our child day care facility offers a variety of education programs for toddler and pre-school kids that will meet the academic and developmental needs of your child. We personalize your early education programs that would stimulate the physical, intellectual, creative and social development of the children whilst preparing them for big school.
So, if you are searching for a quality Family day care service in Pakenham, look no further than First Idea Family Day Care. For more details on our services, don't hesitate to call (03) 9793 9502. We are more than happy to address all your queries.