Family Day Care Lynbrook – Child Care Centre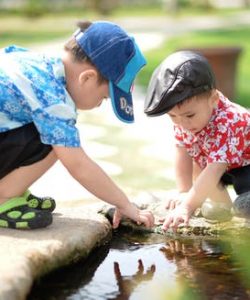 Are you looking for a child care facility serving Lynbrook? If so, you are at the right place. First Idea Family Day Care Services encourages your child to learn in a safe, warm and positive environment. We have a team of educators who nurture your child and mould them into natural thinkers. We work with the natural inclination of the children and put them on the success path. Our intensive care and training will have the greatest impact on their future.
Child Care:
Our child care facility has been carefully designed with spacious colourful environment that let your child to learn and play in small groups. We have designed our child care program to be a safe and nurturing experience to kids of all age groups. Our educators encourage children to learn by experimenting and thinking outside of the box. With First Idea Family Day CareServices, you can rest assured that your child is in the best hands.
Early Education:
Our early education program allows your child to learn in a warm & nurturing environment with a small ratio of children. So, you can be rest assured that your will be engaged in our play-based education programs. All of our child-care providers are highly educated and trained to provide the best possible care to every child.
Before & After School Care:
With a mixture of organised and independent activities, exciting, fun and educational mornings and afternoons are waiting for your child here. Our before and after school care program is focused on goal setting, physical activity, homework support and team-building opportunities. We provide an involving experience for all students through effective daily goals that encourage self-awareness, integrity and responsibility.
Why Choose Us?
We provide a safe, secure, healthy and clean learning environment.
Your child will be taken care by enthusiastic educators and administrators.
We foster positive attitudes towards school and life.
We promote the development of a positive self-image.
We assure the comfort and convenience not only for children but also for the working parents.
When it comes to child care, making the right choice is important. At First Idea Family Day Care Services, we provide premium quality child care services at reasonable prices. For details, give us a call at (03) 9793 9502.