Family Day Care Hallam – Child Care Centre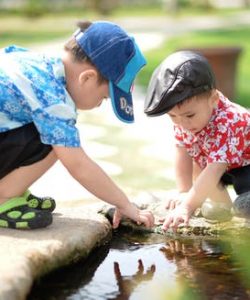 Choosing a day care centre for your child is one of the most important decisions that you make as a parent. The nursery you select must support your child's development and provide a safe & secure environment. First Idea Family Day Care provides the best care and education to the children within a safe and stimulating atmosphere. Helping parents across the Hallam community, we give your child an opportunity to learn through play and bring their best out, ensuring a better future.
Identifying Unique Abilities:
Our child care centre provides a blissful, homely and inspiring atmosphere where your child can develop emotionally and educationally through spontaneous activities. Offering a safe and comfortable space for your little ones, we help them uncover their unique abilities and pave the way for their bright future.
Qualified Staff:
Our family day care centre is managed by a team of qualified members who have experience and appropriate qualification to educate and take care of your children. We are meticulous about staff to child ratio to ensure that every child receives personal care and attention they deserve. Our crew members devote a significant amount of time and organise age-appropriate activities to meet the development needs of your child.
Safe And Purpose Built Environment:
At First Idea Family Day Care, we have invested a lot of time and effort to provide the right environment for our children. Our child day care facility is spacious, safe, secure and fully equipped to make your kids feel comfortable and joyful throughout the session.
Preparing For A Big School:
Our kids early learning centre gives your child an opportunity to learn in a purposefully structured atmosphere with educators and other children. They will learn to interact with other kids and follow instructions of the educators, which would be the first step towards preparing for their big school.
So, if you are looking for a premium childcare facility in Hallam, then you can partner with First Idea Family Day Care. We have qualified educators and comfortable environment where you can get top-of-the-line solutions for your children. If you have any question for us, feel free to call (03) 9793 9502.