Family Day Care Cranbourne – Child Care Centre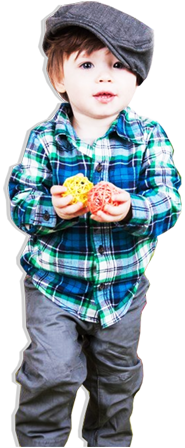 First Idea Family Day Care Services is comprised of a dedicated team that provides high-quality child care services across Cranbourne and surrounding suburbs. We utilize specially developed curriculum and programs for each specific group. Our exciting child care and learning programs are available for newborns and children up to 12 years of age. With us, your kids will experience values and traits such as respect, integrity, self-control, honesty, and fairness that are taught by our qualified faculties.
Child Care:
Our child care facility is open to babies, toddlers and young children who can learn stimulated activities under the supervision of experienced staff. Our full-time caregivers look after the needs of your child, ensuring that the little ones learn in a safe and intellectual environment. We take the learning curves, capabilities and needs of the children into account and let them explore their possibilities through various combined activities.
Early Education:
First Idea Family Day Care offers full and part day child care in a nurturing and safe environment, ensuring personalized care and learning opportunities to every child. Your kids will get an opportunity to spend time with small groups of other children. Regular outings and playgroups are provided by our educators that give your child the opportunity to learn within an educational, nurturing and fun-based atmosphere.
Before & After School Child Care:
We offer reliable before and after school care for children in an inviting environment. Under this program, we offer several stimulating things that your child admires to explore. Our caring and qualified staff have immense training and experience in working with children of all age groups. We assure you that you will have complete peace of mind and your child will have fun with our child care services.
Why Choose First Idea Family Day Care?
We are a complete childcare facility providing top-notch services.
Our staff members are educated, well-trained and background checked.
We follow a creative curriculum and provide education-based activities.
We encourage and nurture young minds with a range of enjoyable programs.
If you are looking for childcare in Cranbourne, call us at (03) 9793 9502 to schedule a visit. We are happy to answer all of your questions!